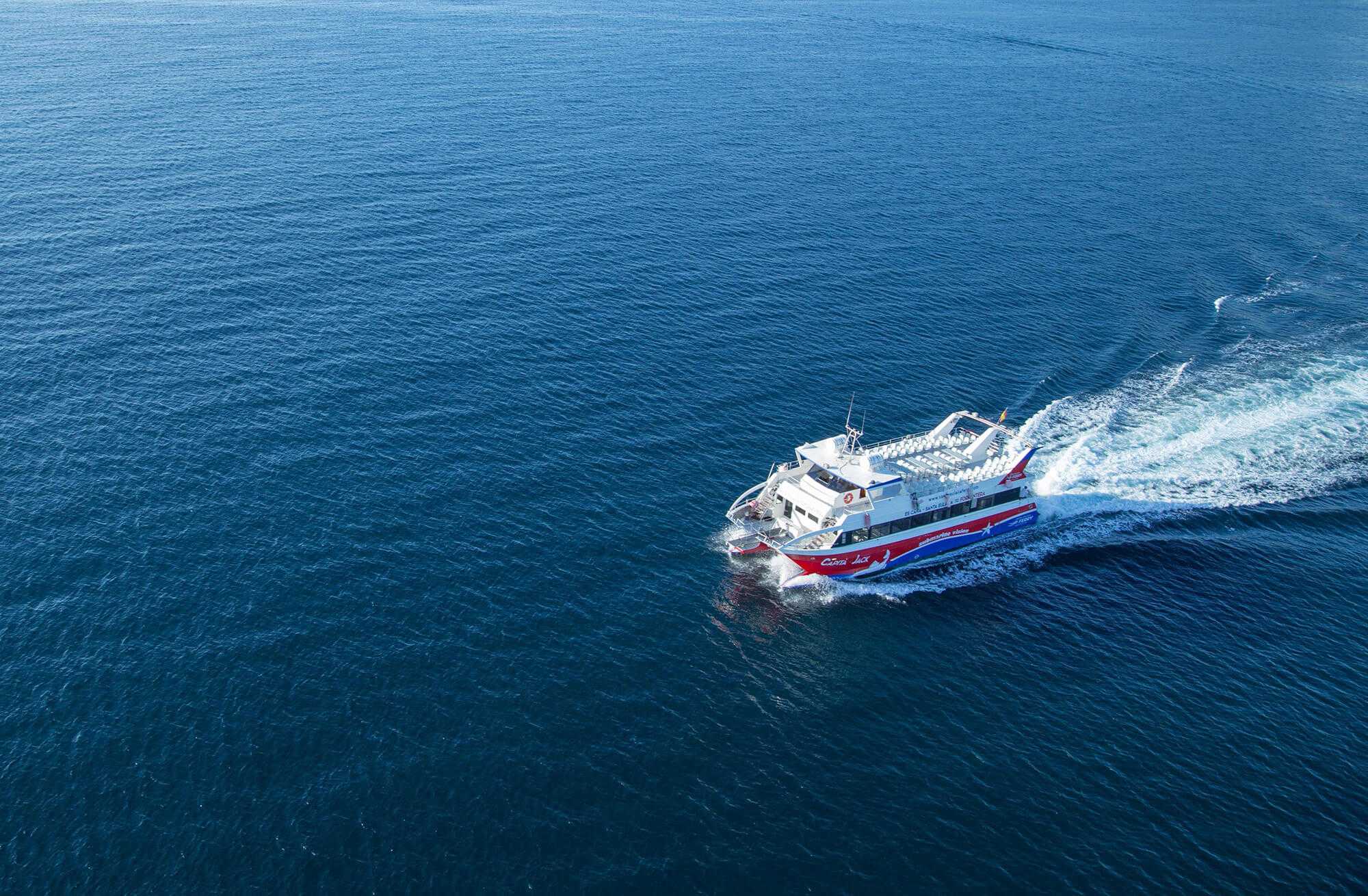 Ibiza to Formentera Ferry
57 years sailing with you
Online discount!
Formentera round trip on the same day: 10% online discount
Free bikes on board!
Bring your bike on board at no additional cost
Embark with your mobile!
QR boarding pass on your mobile, without the need to check-in.
Season tickets!
Trayectos ilimitados entre las calas de Santa Eulalia el puerto de Ibiza
No road travel, just sea breeze
Come with us to Formentera without having to travel by road to the port of Ibiza

Formentera
Santa Eulalia Ferry offers you the most comfortable way to visit Formentera. Come on foot from your hotel, without the need to travel by road, just the sea breeze.
With departures from Santa Eulalia, Es Canar, Cala Llonga, Cala Pada and Es Figueral.
Roundtrip from €37.8
Children between 4 and 11 years old have a 50% discount
From 0 to 3 years old they do not pay.