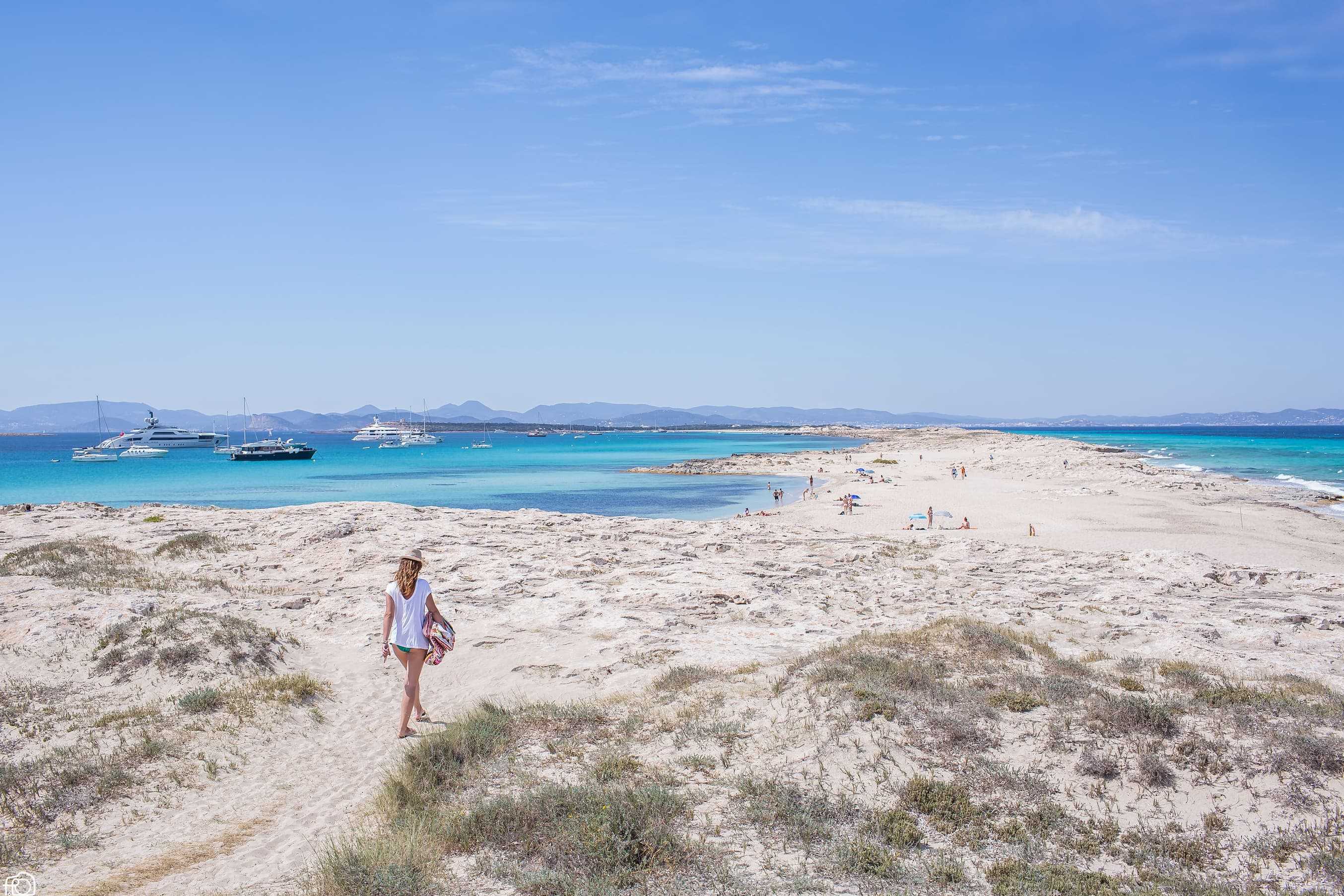 Formentera
---
Blog Santa Eulalia Ferry
Formentera
For anyone who comes on vacation to Ibiza, a must is a visit to the island of Formentera and the best way to get there is with Santa Eulalia Ferry. We have daily departures from Santa Eulalia, Cala Llonga, Es Canar and Cala Pada.
Formentera is the smallest of the Pitiusas islands. A small piece of land bathed by turquoise waters and fine white sands. The truth is that if there is a paradise it will be very similar to some of the beaches of Formentera. Illetes, Els Arenals, La Tanga, Es Pujols... we would not know which one to recommend because they are all wonderful. All near the port and between them. With a pedal, scooter, or car if you go in a group, they are just 5 minutes away.
In addition to the beaches, Formentera has a great natural attraction. Its posidonia meadows make Formentera a spectacular place for snorkeling, windsurfing, paddle or canoeing. In short, any outdoor sport becomes a marvel on this island. In fact, in the spring, there are great sporting events such as the Xtrail routes and the half marathon of Formentera already with a great name at national level with participants from all over the world.
Its lighthouses are also one of the great attractions of the island. The well-known lighthouse of La Mola with its breathtaking cliffs and the friendly blue lizards that keep you company. Visit it on Wednesdays if in addition to its nature you want to visit the hippy market of La Mola where you can find jewelry and costume jewelry or leather from local designers.
At the other end you will find the lighthouse of Cap de Barbaria. The simple asphalt road to get there is like living a real movie in which you are the protagonist. A narrow track that runs through pine trees first and then opens into a huge esplanade until you reach the end of the island, leaving the lighthouse as if suspended in the sea. You can not miss the cave that you will find on the right hand side of the lighthouse that was used in the seventies and eighties by smugglers.
The gastronomic offer of Formentera is extraordinary. You can try its rice dishes or eggs with lobster as some of its star dishes in any of its beach bars, such as Tanga, or restaurants that dot the coast. As diverse as the modern and sophisticated El Beso, which turns the after-dinner conversation into a party, or the traditional Bellavista with its exquisite paellas. And of course, there is no shortage of places to stay in case you want to spend more than a day in this piece of paradise.
We advise you to put on lots of sunscreen and take an umbrella because being surrounded by water on all sides, the sun is very very strong and you run the risk of getting very sunburned. Also keep in mind that if you encounter strong winds, just walk to the beaches on the opposite side to be sheltered, having such close coasts oriented in different directions is an advantage that occurs in few places in the world.